Mrs. Pettyjohn's
5th Grade Science
Students will differentiate between weather and climate. Students will describe and illustrate the continuous movement of water above and on the surface of Earth through the water cycle and explain the role of the Sun as a major source of energy in this process.

Students will have a test Wednesday, 2-15-17 over the Weather, Climate and Water Cycle Unit. They should study their vocabulary and their power point notes in their journal in order to prepare for the test.

Mrs. Pettyjohn's 5th Grade Science Class

https://quizlet.com/class/3710342/

Unit Vocabulary

Atmosphere – the air that surrounds the Earth; it is made of a mixture of gases
Climate – general pattern of weather in an area over a long period of time [30 years or more (many decades)]
Condensation – the process of water changing from water vapor to a liquid by loss of heat (e.g., weather - water vapor forming clouds)
Evaporation – the process of water changing from a liquid to water vapor by adding heat (e.g., weather - water in oceans evaporating into the air)
Interact – acting in such a way so to have an effect on something else
Precipitation – water that falls to the Earth's surface as rain, snow, sleet, or hail
Sun – a huge ball of gases around which the Earth and other planets of the solar system revolve; the Sun is a star that provides Earth with most of its light and heat energy
Water cycle – the change of water from one state to another as it moves between Earth's surfaces to the atmosphere
Weather – day-to-day conditions of the atmosphere in an area; weather has short-term variations (e.g., weather can change from minute-to-minute, day-to-day, or week-to-week)

Upcoming Events:

2-14-17 Valentine's Day Class Party

We will exchange Valentines as a homeroom class. I sent home a class list of names last week. Students are welcome to bring Valentines for their friends in other homerooms if they would like. The party will be from 2:15 to 3:15. Teachers will provide cupcakes for the students and we will be watching a movie. Students are asked to bring snacks and drinks. There are 24 kids in our homeroom class.

Here is the link to sign up for the Valentine's Partywww.SignUpGenius.com/go/20F0D44ADAE2AA7FC1-valentines12-15-17 5th Grade STAAR Night 5:30 in the cafeteria2-17-17 Pettyjohn's Homeroom Book Order Due
2-20-17 Student Holiday Staff Inservice
2-21-17 Bad Weather Make up Day Inservice
2-22-17 EAFK Ceremony
​2-2-17 Report CardsAll 5th grade students will have a "STAAR Day" on Thursday of every week. We will be focusing on Reading, Math, and Science content to prepare for the STAAR test.

​
Powered by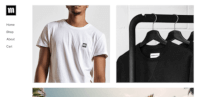 Create your own unique website with customizable templates.