Mrs. Pettyjohn's
5th Grade Science
​Students will begin the study of Life Science Organisms and Environments starting with the Ecosystem Interactions Unit. Students will observe the way organisms live and survive in their ecosystem by interaction with the living and non-living elements. Student will be able to describe how the flow of energy derived from the Sun, used by producers to create their own food, is transferred through a food chain and food web to consumers and decomposers. Students will predict the effects of changes in ecosystems caused by living organisms, including humans, such as the overpopulation of grazers or the building of highways. Students will identify the significance of the carbon dioxide-oxygen cycle to the survival of plants and animals.

Key Content Vocabulary:

Consumer – an organism that eats other organisms (plants and / or animals) for food
Decomposer – an organism that gets energy by feeding on dead materials and waste
Ecosystem – a unit consisting of living organisms and the environment that they live in
Food chain – a representation of the flow of energy from the sun through producers to consumers and decomposers in an ecosystem
Food web – representation of overlapping food chains in an ecosystem; includes the flow of energy from the sun through producers to consumers and decomposers through multiple pathways
Model – a picture, idea, or object that represents an object, a system, or a process and is used to help with understanding; models have advantages and limitations
Organisms – a living thing that can function on its own
Overpopulation – having too many people or organisms in a particular area, straining available resources and impacting the environment
Producer – an organism that makes its own food (e.g., plants)

There will be a vocabulary quiz on Friday over the above

bold

words. Please have your child study the words. They may also study on my quizlet.

Mrs. Pettyjohn's 5th Grade Science Class

https://quizlet.com/class/3710342/

Upcoming Events
3-2-17 Explore UT Permission Slips Due
3-4-17 Explore UT Field Trip
3/13-17/17 Spring Break
3-23-17 Progress Reports
3-28-17 5th Grade Math STAAR
3-29-17 5th Grade Reading STAAR
​

All 5th grade students will have a "STAAR Day" on Thursday of every week. We will be focusing on Reading, Math, and Science content to prepare for the STAAR test.
Powered by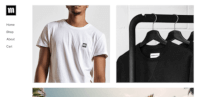 Create your own unique website with customizable templates.